Get Results


Delighted customers and proven improvement…
The Feedback
With Checkmate™ customers performing [30,000] Safety checks every week in a wide range of industries across New Zealand, here's a selection of the benefits they have told us they're enjoying as real-world Checkmate™ users:
100% adherence and compliance – no more worry about whether checks have been done.
Customers typically report a 400% increase in issue and risk identification versus paper systems.
Time and cost savings from Checkmate's™ streamlined process frequently deliver a 300%+ ROI.
Significant gains
in staff engagement because Checkmate™ is easier and more enjoyable to use.
Better sleep
because Checkmate
™
reduces the likelihood of H&S Act infringements that could lead to fines and/or imprisonment.
Much faster
issue resolution and reduced downtime – fixes are approved easily in real-time.
Continuous improvement
from the Checkmate
™
platform – process improvements are easily added and deployed.
Big boost
to H&S culture – staff enjoy performing checks, they feel safer and they get help quickly.
"We check over 250 items. These can be personalised to 30mins, 1 hour, once a day, once a week or monthly all with no paper output. Without a doubt, this has improved the compliance and quality of the audits across the business and saves us time and money and the team LOVE it."
Rusty Brooke, Placemakers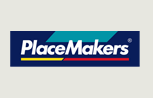 "We installed Checkmate™ at our Auckland distribution centre for a couple of reasons. The biggest benefit was that it streamlines the checking process of our machinery such as the forklifts, general building warrant of fitness systems and our pallet racking and stores this information securely online."
Ben Davies, Blue Fitness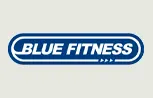 "It has been a substantial issue for businesses to enable and prove that inspections have occurred. It seemed that all the SOPs needed some type of inspection to occur on a regular basis. But could an organisation provide a tangible system for these checks which actually engaged the team member so they felt part of it? Checkmate™ has answered that question."
Andrew, The Forklift Association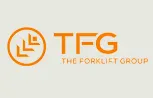 "As a Health & Safety Practitioner, I totally recommend Checkmate."
Nicky Primrose, Health, Safety & Wellbeing Business Partner
Mitre 10 (New Zealand) Limited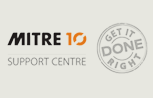 Case Studies
Checkmate™ offers significant savings in time and money across many different business types and sizes. Click on a case study below to find out how Checkmate™ smart technology can help your business.
Small Sites
Sites that complete up to 20 audits a week are considered to be a small site.
Large Sites
Sites that complete 50 or more audits a week are considered to be a large site.
Large Supermarket
Like many other businesses, Supermarkets have a wide variety of audit checks that are often required to be completed multiple times a day.
These businesses are now working smarter with Checkmate™